Herschel Walker Workout Routine
Herschel Walker Workout Routine, Physical Stats & Workout Tips
Herschel Walker is a famous former American Professional football player and martial artist. He was born on March 3, 1962 in Wrightsville, Georgia, USA . He started playing football at college/university level and it became his passion and thereafter he pursued to be a professional footballer.
Walker's professional career began with United States Football league and then finally he joined NFL (National Football League). He has been awarded with College Football Hall of Fame in the year 1997.
Not only is he a great football player but an incredible martial artist as well.  He is a 5th degree black belt holder in Taekwondo.  Even though Walker retired from football few years back, but he still follows a strict fitness regime to upkeep his physique. He still maintains a physique that is very hard to maintain.  Herschel Walker's workout routine is hard and tough which can make young upcoming athletes embarrass!
Herschel Walker Physical Stats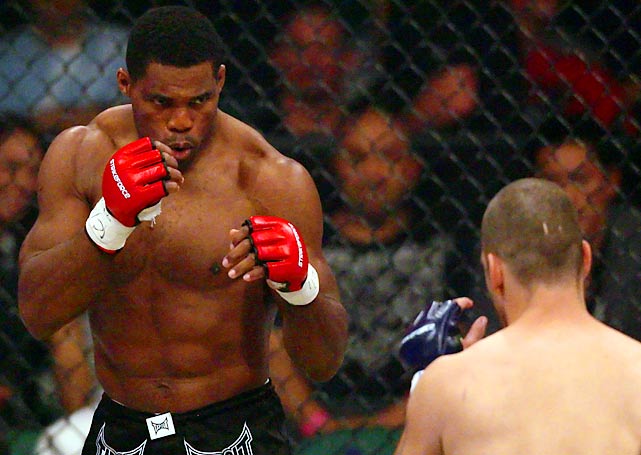 Herschel Walker Height: 6'1" (1.85 m)
Herschel Walker Weight: 225 pounds
Herschel Walker Workout Routine
Following are the exercises which Herschel Walker does daily:
750-1000 push-ups exercise
2000 sit up exercises
Cardio exercises (such as wrestling, kickboxing and sparring)
Wide and close grip pull-ups for 1,500 reps
1,000 and more tricep dips
1000 and more weighted squats
Variety of running drills
Air squats
1000 Squat Thrusts
Sprinting exercises to build up stamina
Herschel Walker Workout Tips
Commitment is the key to successful workout regime. One needs to be very particular about his/her routine.
A simple yet intensive workout regime can do wonders rather than complicated workout routine.
Eat less, worry less and look ripped!
Prefer doing workouts which involve resistance training.
<